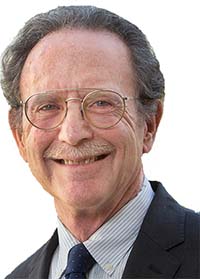 Frederick Abbott is Edward Ball Eminent Scholar Professor of International Law at Florida State University College of Law. He has served as expert consultant for numerous international and regional organizations, governments and nongovernmental organizations, mainly in the fields of intellectual property, public health, trade, competition and sustainable development. Professor Abbott is the author of many books and articles in the fields of international intellectual property rights law, public health, international economic law and international law. Recent books include International Intellectual Property in an Integrated World Economy, 4th ed. 2019 (with T. Cottier and F. Gurry)(information below), Emerging Markets and the World Patent Order, ed. with Carlos M. Correa and Peter Drahos (2013)(information below) and Global Pharmaceutical Policy (2009) (with G. Dukes). He served as a member of the Expert Advisory Group (EAG) to the High Level Panel on Access to Medicines appointed by the UN Secretary General in late 2015. He is Co-Chair of the Committee on Global Health Law of the International Law Association, having served as Rapporteur for the Committee on International Trade Law from the inception of its work in 1993 to its conclusion in 2014. He is consultant to the World Health Organization, the United Nations Development Program and other multilateral institutions. Professor Abbott is on the editorial board of the Journal of International Economic Law (Oxford), the WIPO-WTO Colloquium Series and the Journal of Intellectual Property Rights (NISCAIR/India). He regularly serves as panelist for the WIPO Arbitration and Mediation Center.  He is on the panel of arbitrators under the dispute settlement mechanism of the CARIFORUM-EU Economic Partnership Agreement. He has served as counsel to governments in WTO dispute settlement proceedings, and in national court proceedings. Prior to entering academia, Professor Abbott was partner in a major US law firm and specialized in international business regulation and technology-related transactions. He was based in San Francisco (1977-1983 and Silicon Valley (1984-1989). Professor Abbott is Executive Director of the Global Medicines Council, a non-profit organization addressing medicines innovation and access. He is a graduate of the Yale Law School and the University of California, Berkeley.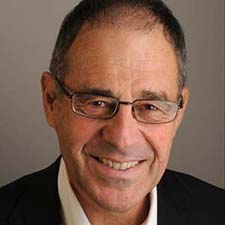 Nick Drager M.D. PhD, is TBVI's Executive Director. He is the former Director of the Department of Ethics, Equity, Trade and Human Rights and Senior Adviser, Strategy Unit, Office of the Director-General at the World Health Organization. Besides his current position at TBVI he is also Honorary Professor, Global Health Policy, London School of Hygiene & Tropical Medicine; Professor of Practice, Public Policy and Global Health Diplomacy, McGill University; Adjunct Professor, Department of Epidemiology and Community Medicine, University of Ottawa; Adjunct Research Professor, Norman Paterson School of International Affairs, Ottawa; and Senior Fellow, Global Health Programme, The Graduate Institute, Geneva.
Work focuses on current and emerging global health issues in the areas of global health security/diplomacy/governance, foreign policy and international trade and health including intellectual property and health.
Extensive experience working with senior officials in over 100 countries and major multilateral and bilateral development agencies in health policy development, health sector analysis, strategic planning and resource mobilization and allocation decisions and in providing strategic advice on health development negotiations and in conflict resolution.
Deep experience in global health diplomacy and high-level negotiations on international health security and development issues.
Represented WHO, serves as chair, keynote speaker at major international events and conferences; lectures and teaches at Universities in Europe, North America and Asia.
Editor/author of books, papers and editorials in the area of global health, global health diplomacy, trade and health including IP, foreign policy and health. Has an M.D. from McGill University and a Ph.D. in Economics from Hautes Etudes Internationales, (the Graduate Institute) University of Geneva.